Home
Main content starts here, tab to start navigating
Valued Customers,
First and foremost, we hope you and your friends and family are well. My family and I would like to thank you for continuing to support Thirsty:30 Craft Kitchen & Tap House. We would like to assure you that we are taking a proactive stance on the ongoing spread of the Coronavirus (COVID-19). We will continue to keep our restaurant safe, clean, and sanitized in order to provide high quality meals, which will be delivered by our T:30 Delivery Drivers, Carryout Services (ChowNow, DoorDash, Postmates, and Uber Eats can be accessed via www.t30craft.com go to the "Order Online Tab" or use the delivery services mobile app), or Curbside Pick-up.
We are closely monitoring the situation and continuing to update our safety practices and measures as the situation evolves. My Family & Management Team is working hard to ensure that we manage this situation as effectively as possible to protect our customers and staff members.
We appreciate your loyalty, the health and safety of our loyal customers and staff members is always our number one priority.
**Liquor, Beer & Wine delivered to you! Call us to Order**
Need Meals Ready to Eat? (T:30 Delivery Only)
Text the Chef @ 702-755-0940 or call T:30 to order @ 303-568-9834
Place your order and we will deliver within 3 miles of the restaurant
*all meals served with poblano corn & rice mix, and vegetables.
Teriyaki Chicken $6
Siracha Honey Glazed Salmon $10
Chimichurri Steak $8
Kindest Regards,
Robert S. Lenz
OWNER, THIRSTY:30 CRAFT KITCHEN & TAP HOUSE
VETERAN OWNED & FAMILY OPERATED SINCE 2019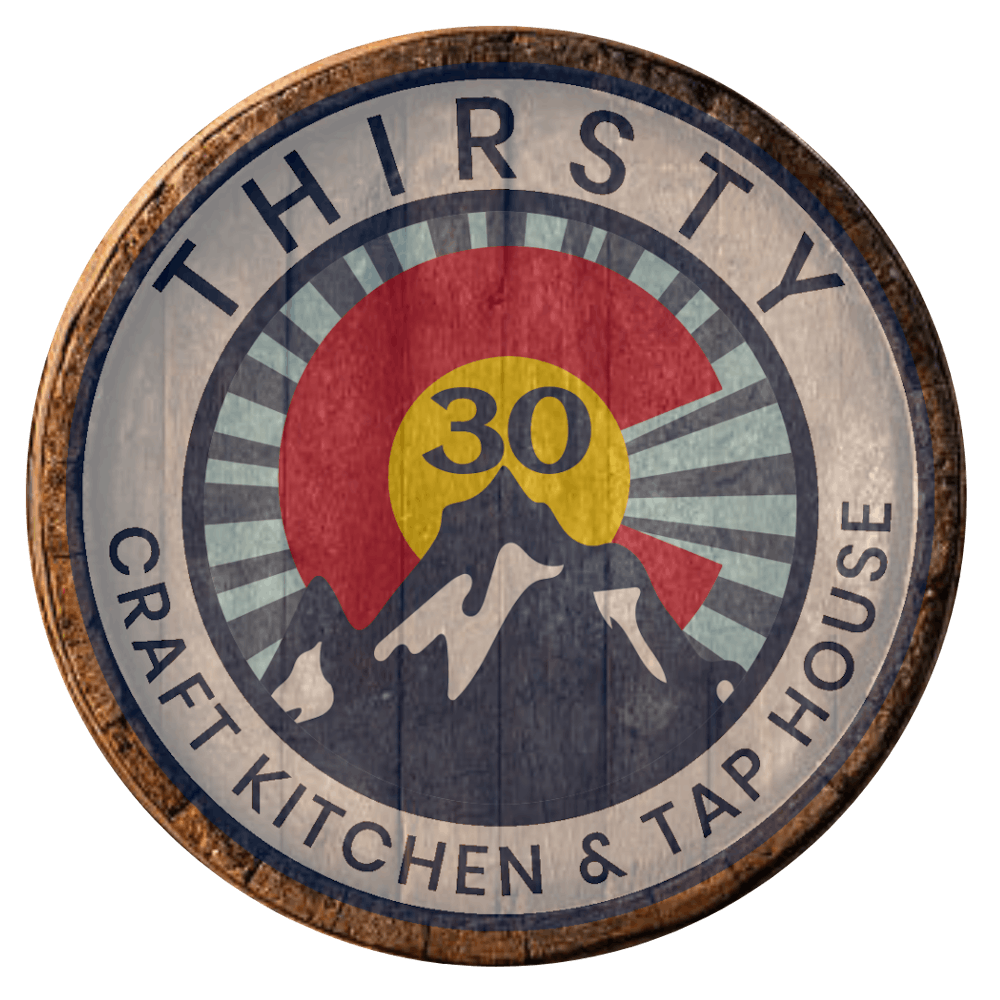 Slide 1 of 3
Slide 2 of 3
Slide 3 of 3